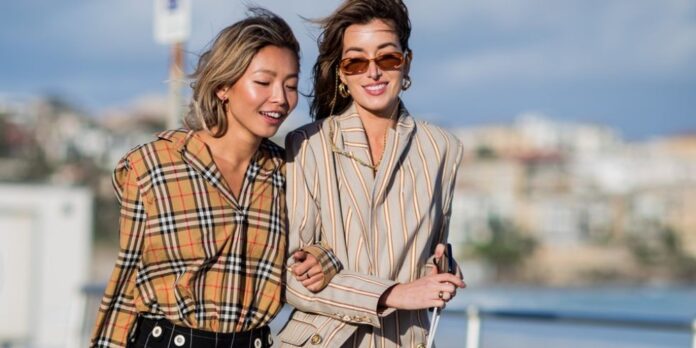 Preparing for occasions can sometimes be a tiring experience for both the host and her guests. The standard-issue that makes the preparation a tiring experience is sorting the ideal clothing for the occasion. This is often because everyone in attendance wants to look their best, intelligent, and attractive. Many believe that when preparing for an occasion, you are to appear formal, especially amongst females. For this reason, many females spend large amounts of money on formal clothing.
However, the basics of looking good for an occasion do not demand that the outfit be expensive in any way. There are cheap basics clothing options available to provide you with the best look for an occasion. An appearance that all will surely appreciate in attendance.  This particular cheap essential clothing is called casual clothing. Knowing the ideal, best quality casual clothing combination to wear for an occasion will result in expensive formal clothing, but at a cost-effective and affordable price.
This article highlights the best casual wear dress combinations that any lady can comfortably wear to any occasion, looking beautiful and elegant by detailing the factors to consider that will ensure you choose the best quality casual wear dress, and tips to get the best casual clothing wear dress combination.
Factors To Consider When Choosing Casual Dresses For Occasions
There are specific factors that will determine if the particular casual dress you chose for the occasional n will give the desired beauty needed for that occasion. These factors serve as tips to guide you to make the right choice of casual wear combinations for an occasion. The factors are:
The occasion:The primary factor that will determine the choice of clothing is the type of occasion you will be attending. Is it a party, business meeting, or wedding? If the occasion happens to be a business meeting or presentation, the casual clothing combination must depict seriousness, intensity, and professionalism. Combinations like a shirt on jeans can serve as formal attire for that occasion. However, parties and celebrations demand casual attires that provide you with more freedom, less intensity, and less seriousness. This enables you to vibe and celebrate more freely. Sneakers and watches can be used on both occasions. Also, if the occasion has color codes, your choice of casual wear must be in line with the occasion's color.
Comfort:Many may argue that for a lady, this is easier said than done, but with casual clothing, it is easier said and quickly done. The benefit of casual wear is that they provide so much comfort. Thus, when choosing a combination for an occasion, check if you are comfortable in the dress after checking if it is not suitable for the occasion. Does the dress fit while providing you space to be comfortable in it?
The Accessories:When picking a casual wear dress combination for an occasion, you want to ensure that you provide the right amount of detail that improves your appearance. Thus, avoid excess accessories, and stick to the rules of clothing accessorizing. This guarantees simplicity and attractiveness.
Conclusion
The beauty of choosing casual wear dress combinations for events is that they provide similar results and more at an affordable price. This article gives more details on how to get the best casual wear dress combinations for any occasion.